The Ablon Skin Institute Research Center  (ASIRC) is an independent clinical research site specializing in dermatology clinical trials. The Center was founded by Glynis Ablon, MD, FAAD in 2008. It has its own full-time staff and dedicated office within Ablon Skin Institute. ASIRC provides a full range of dermatology medical, surgical, and cosmetic services.
Because our Research Center is dedicated exclusively to dermatology, our staff has vast experience in dermatology-related conditions, giving us the ability to deliver accurate data in a timely fashion. Compliance and completion rates for our studies are high.
Our full-time research staff has over 20 years of research experience and an excellent reputation for presenting accurate data and immediate turn-around times for regulatory document submissions and other clinical trial documents.
Our site has worked closely with IRBCo, the Western Institutional Review Board, and Schulman Associates Institutional Review Board.
Sign up to receive our Clinical Trials newsletter and be notified about upcoming studies. Monetary compensation is provided for those who are chosen to participate in studies.
The ASIRC is currently conducting a number of clinical trials and we are always looking for new subjects. Requirements for studies vary on the study. We are currently enrolling subjects for the following studies:
Do you have painful lumps/boils under the skin usually found in areas where you have hair or sweat glands? Have you been diagnosed with Hidradenitis Suppurativa (HS)? Call to join our most recent study.

Are you experiencing hard, itchy lumps on your skin? We will be starting our Prurigo Nodularis (PN) Study soon.

We are looking for Women who are Perimenopausal or Postmenopausal for our New Hair Loss Study.

Are you dealing with red, itchy, scaly rash symptoms? Join our Eczema (Atopic Dermatitis) Study.

We are currently recruiting Adults and Children who are dealing with Acne for a new Study.

Tired of those stubborn Frown Lines (the 11's) in between your eyebrows? Join our new Neuromodulator Study.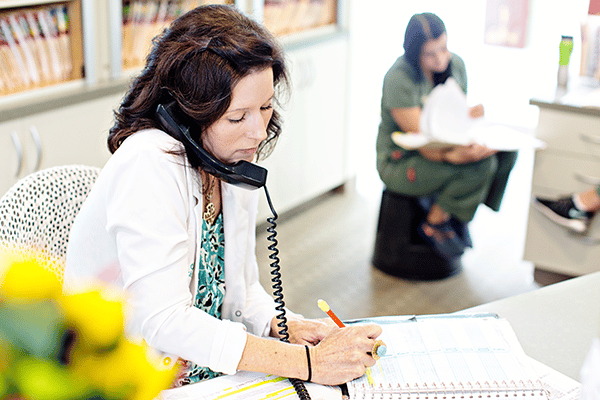 Monetary compensation is provided! Please contact us if you are interested in participating in current or future research studies. Email your age, gender, ethnicity and skin conditions (including sun damage, wrinkles, and medical dermatology diagnoses) to our research coordinator at info@abloninstitute.com or call us at 310.727.3376.
What is a clinical trial?
A clinical trial is a research study that involves human volunteers to investigate medicines and new treatment options. Clinical trials are the most effective method in discovering successful treatments for medical conditions. Participation in a research study is always voluntary.
In most clinical trials the treatment, office visits, and tests are at no cost to the participant. In some cases, participants may also be given financial compensation. A doctor or the study coordinator at the doctor's office should share information on participating in clinical trials and the compensation package during your first visit.
Why participate in a clinical trial?
Participants in clinical trials can play a more active role in their own healthcare, gain access to new research treatments before they are widely available, and help others by contributing to medical research. There are many reasons people take part in research studies.
In many cases, it gives participants access to a medicine/treatment that is not currently available. If this is the case, it is always important to keep in mind that the study is being performed to determine the safety and efficacy of the treatment, which means that there is some information that is unknown about this treatment and it is considered experimental.
Your participation in a study may benefit you directly by providing you with a more effective treatment, and the information collected as a result of your participation may be eventually be used to help other people with the same condition. Many research participants get satisfaction from knowing that they are part of an effort that may reduce the suffering of others.
What happens during a clinical trial?
The clinical trial process depends on the type of trial being conducted. Before a general medical history is taken, potential participants often sign an Informed Consent Form (ICF) that explains the purpose of the study, conditions that may include/exclude a participant, the procedures involved, risks and/or benefits, alternatives, and the financial compensation (if applicable). This form is designed to provide patients with all of the information necessary to make an informed decision regarding their participation in a specific trial.
After reading through the ICF, patients may elect to sign or not sign the document. Patients are encouraged to ask the doctor or the person administering the consent form any questions that may arise. The ICF is not a contract and participation is always voluntary. The participant can withdraw from the trial at any time.
The staff will check the health of the participant, give specific instructions for participating in the trial, and monitor the participant carefully throughout the trial period. Always remember, a clinical trial is most successful when the protocol is carefully followed.
What is an Institutional Review Board (IRB)?
An Institutional Review Board or IRB approves the clinical trials. This is an independent committee made up of doctors, members of the general public, and others responsible for ensuring that a trial does not represent an unreasonable risk to patients. Trials may also be reviewed by the FDA.
What should people consider before participating in a trial?
People should know as much as possible about the clinical trial and feel comfortable asking the members of the health care team questions about it, the care expected while in a trial, and the cost of the trial. The following questions might be helpful for the participant to discuss with the health care team. Some of the answers to these questions are found in the informed consent document.
Can a participant leave a clinical trial after it has begun?
YES. A volunteer can discontinue participation at any point during the study. When withdrawing from the study, it is extremely important to alert the research staff, and provide the reasons for leaving the study.
A protocol is the study plan on which all clinical trials are based. The protocol is carefully designed to protect the health of the participants as well as answer specific research questions. A protocol describes people who may participate in the trial, the schedule of tests, procedures, medications, and dosages, and the length of the study. While in a clinical trial, participants following a protocol are seen regularly by the research staff to monitor their health and to determine the safety and efficacy of their treatment.
A placebo is an inactive form of the treatment being studied that has no value. In research, experimental treatments are often compared with placebos to investigate the experimental treatment's effectiveness. In some studies, the participants in the control group (the control group is the group that is given either a standard treatment for the illness or a placebo) will receive a placebo instead of an active drug or experimental treatment. If a placebo is being used in the study, this will be explained in the consent form. If you are unsure, always ask the research staff.